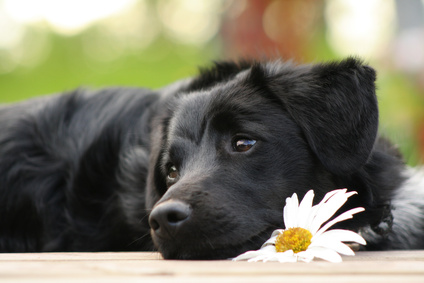 own depth until the
hour of separation...."
Welcome
The bond we share with our animals is a special kind of friendship. At it's core, it seems the most straightforward and natural cause and effect progression, but in reality we find that it's much more. It's a relationship that evolves with trust and compassion. It is unwavering and unconditional.
Sadly, time passes much faster for our beloved companions and there comes a time when we must say goodbye. I want to offer pet owners the option to do this at home, in a familiar environment where your pet will be most comfortable. This service intends to provide an intimate and meaningful setting for these private moments.
Knowing that this is a sensitive decision, my goal is to offer you and your family support and guidance through this difficult time. Together we will create an atmosphere that is stress-free and that will make the transition of your pet a peaceful one.
With warm Regards,
Dr. Carmen Purtscher
Please note that this service is exclusively offered to elderly and terminally ill companion animals.
COVID-19 update: These are difficult times that we are currently facing, and we would like for you to know that we are still here for you and your beloved animals. We are open and we will continue to offer compassionate end-of-life care for elderly and terminally ill cats and dogs. Please rest assured that we are taking every precaution to keep you and your family safe and healthy.